Overview
Details
Dimensions
Catalogue
Overview
APPLICATION: General purpose. Mainly for single phase AC loads such as fans, motors etc.
CONTAINER: Cylindrical cases made out of flame retardant thermoplastic material meeting flammability UL 94-V0. (Available in Blue color).
ENCAPSULATION MATERIAL: Resin (non-P.C.B.)
STANDARD: 60252-1 (2013-08), JIS C 4908, VDE 0560-8. UL approved capacitors also available on demand.
RATED VOLTAGE*:  250 to 500 VAC.
RATED FREQUENCY: 50/60 Hz.
CAPACITANCE RANGE*: 1 to 100 µF.
*Custom designs are welcome
TOLERANCE:  ± 5%, ± 10% (other tolerances available on request)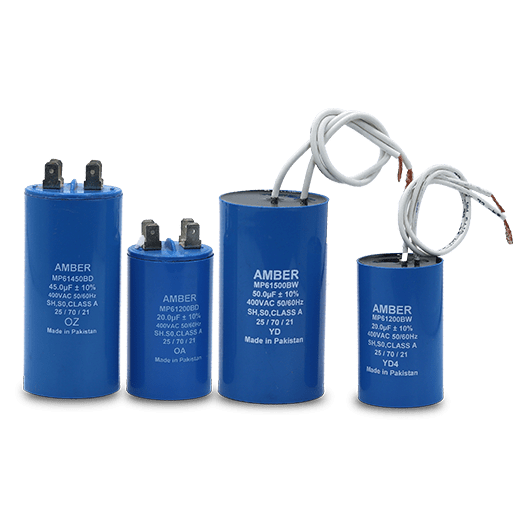 Details
Dimensions
Catalogue