Overview
Details
Dimensions
Drawings
Catalog
Overview
APPLICATION: General purpose, mainly for single phase AC loads such as fans, coolers, washing machines and other small appliances.
CASE: Available in Matchbox type. Made of blue ABS material. Material meeting flammability UL 94-V0 is also available.
ENCAPSULATION: Dry filling materials
The capacitors are encapsulated in resin (non-P.C.B.)
CONFORMING TO: IEC 60252-1 (2013-08), JISC-4908, ISO 9001:2015, UL (On special request).
RATED VOLTS: 220V ~ 480V (For other voltages, please enquire).
RATED FREQUENCY: 50/60Hz.
CAPACITANCE RANGE: 0.5µF ~ 120µF (For other ranges, please enquire).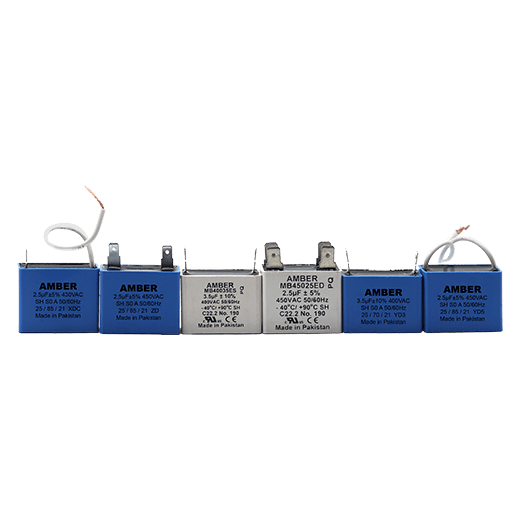 Details
Dimensions
Drawings
Catalog