AMBER CAPACITORS LIMITED is an ISO 9001:2015 certified company, and is one of the largest capacitor producing companies in Pakistan. It was established in 1990. It was conceived and founded by (Late) Engr. Ataur Rahman Arain, who was also its Chairman until his passing away in 2013. Engr. Farhan Ata Arain had joined as a Director first, in 1992, and went on to become its Chief Executive in 2003. Due to the direction set by both of them, and in their able guidance, the company has consistently been producing products of international quality.
Internationally, AMBER is exporting to 15 countries including USA, Australia, UAE and Kuwait.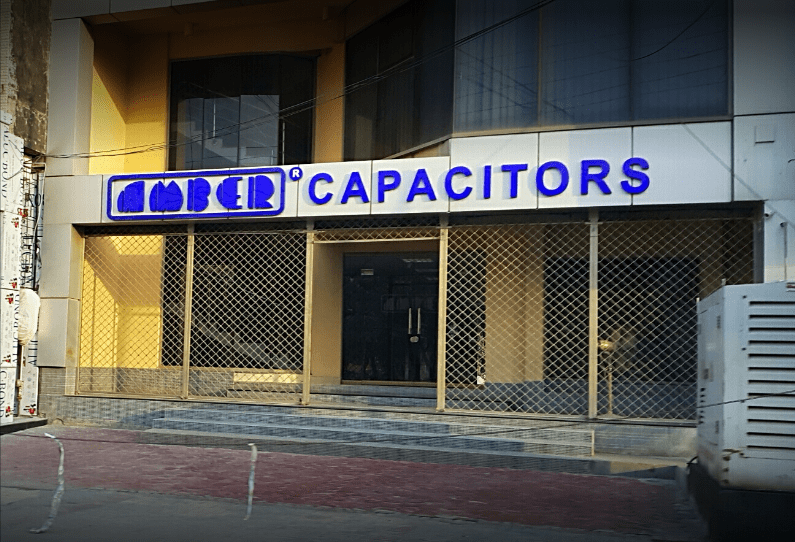 Domestically, AMBER is supplying to the top OEMs of the local industry, as well as a large segment of the retail market for all its product range. The company is using latest technology obtained with the courtesy of the world's well-known companies in Italy, Japan and Turkey. The company has excellent manufacturing and testing facilities, as well as capabilities of in-house design and manufacture of full-range of AC Capacitors.
Amber's range of products includes:
Throughout the manufacturing process i.e. from the selection of the raw material to the approval of the finished products, strict quality control is maintained. Integrated inspection and special testing procedures are carried out on each product at all stages of manufacture. The company understands that capacitors which are manufactured on international standards have to be adapted to the local environmental and voltage conditions. That is the reason selected capacitors have to undergo and pass the environment life test, which simulates actual working and application conditions in Pakistan.
To keep up to date with the latest global advancements in engineering fields, AMBER regularly participates in international exhibitions to display their products and see the latest in world trends. AMBER has been participating in AHR Expo (one of the world's biggest shows concentrating on HVAC equipment held yearly in US) every year since 2000 and has plans to continue doing so. AMBER also participated and displayed its products in Elenex '97 held in Riyadh, Saudi Arabia in 1997 and in Hannover Messe 2006.
As far as conformance to international standards is concerned, the company manufactures capacitors in strict accordance with the latest IEC Standards. Many of AMBER products have international approvals. Approval from Underwriters Laboratories, USA is an example.
Amber Capacitors also has the facility of handling custom-based designs and specifications of reasonable volume requirements.
AMBER is currently employing about 250 people, both in the head-office and the factory.