Overview
Details
Dimensions
Catalog
Overview
APPLICATION: 
General purpose mainly for single phase AC loads such as Fans, Coolers, Tube lights and other small appliances.
CONTAINER: 
Available in cylindrical containers made of thermoplastic material (Available in blue color)
ENCAPSULATION:
Resin (non-P.C.B.)
CONFORMING TO:
IEC 60252-1 (2013-08), JISC-4908, ISO 9001:2015 UL ( On special request ).
RATED VOLTAGE*:
 400V,430V, 450V (For another voltage rating, please enquire).
RATED FREQUENCY:
 50/60Hz.
CAPACITANCE RANGE*: 
430V: 2 To 4.5µF 400V: 3.5 To 4.5µF 450V: 2 To 3.5µF
TOLERANCES:
±5 %, ±10 %
*Custom designs are welcome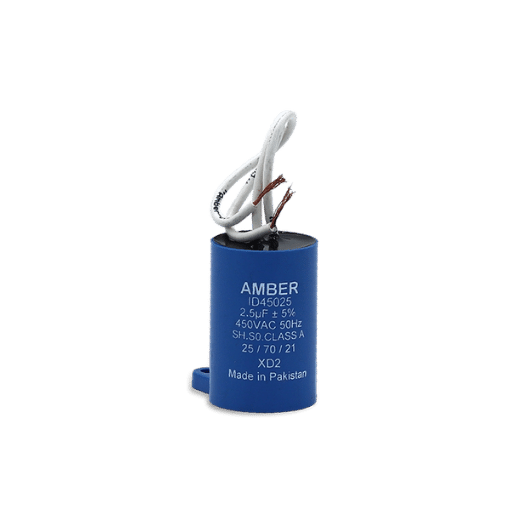 Details
Dimensions
Catalog